author's message
As a society, we have been oversold the quick fixes. Be the boss now. Lose weight faster. Outsource your life. We want to believe that there's a secret cheat code, a hack, or a hidden shortcut. But, deep down, we see through the lie. And that makes us anxious. Maybe we settle and tell ourselves that we are good enough. Maybe we blame our parents for not steering us onto the right career path, or we blame the bosses who never recognized our true potential. Plus, we don't have time to develop our professional skills. By the way, it's also too expensive.
This book was written to inspire every reader to adopt a Responsibility Ethic. It is for those who are ready to take responsibility for their life and career—and a gut check for those who already have. The 12 ethics, and 3 action ethics deliver ideas that sustain our happiness and success.
You will read one part biography, one part business case studies, and one part personal development insights. I have designed the book to inspire you, the reader/listener, to realize your full leadership potential and gain more momentum toward your next Gold Medal Moment—a purposeful goal that aligns with your core values and takes at least four years to achieve. You will find stories from my career as an Olympic athlete, ocean rowing adventurer, and business consultant combined with interesting case studies from the world of work that together deliver meaningful lessons about the Responsibility Ethic. The ethics in this book will push you to accomplish more of your leadership potential.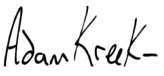 SELF LEADERSHIP RESOURCES
get <span style="text-decoration: underline;">your</span> copy now